Child Passenger Safety Technician Trainings
National Child Passenger Safety (CPS) Certification Training Program
The National Child Passenger Safety (CPS) Certification Training is a four-day course intended for individuals who wish to become certified CPS technicians with the skills, experience, and knowledge required to educate parents and caregivers on the proper selection, installation, and use of their child safety seats.
Equipped with a comprehensive database of certified technicians, Safer is able to communicate with technicians regarding child safety seat clinics, fitting stations, community outreach activities, and updates on critical CPS issues.  Safer also continues to seek ways to support technicians in the recertification process through Safe Kids Worldwide and also to increase retention rates.
If you would like to register the next course, please email info@safernm.org or call 505-856-6143 to request an application.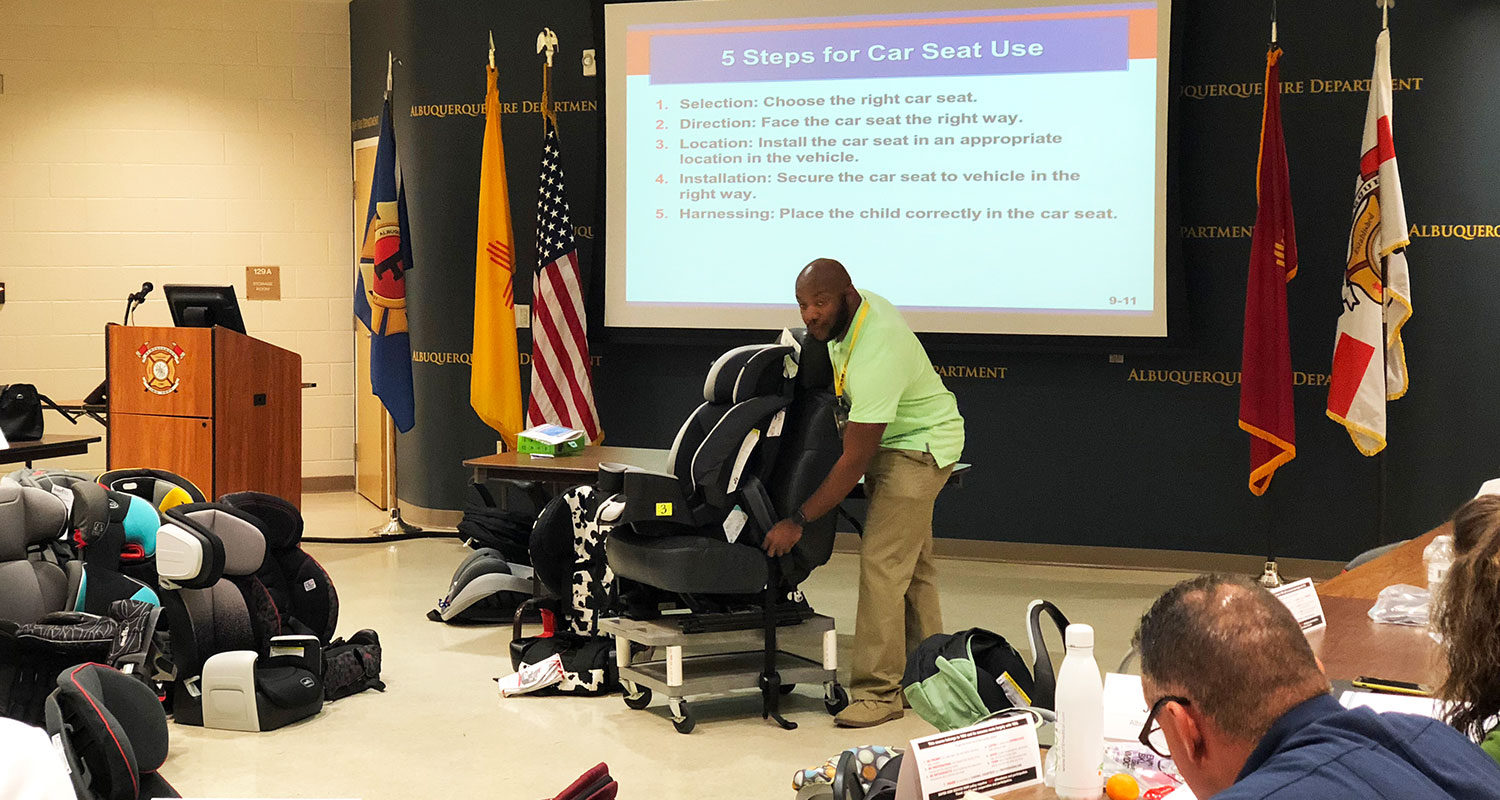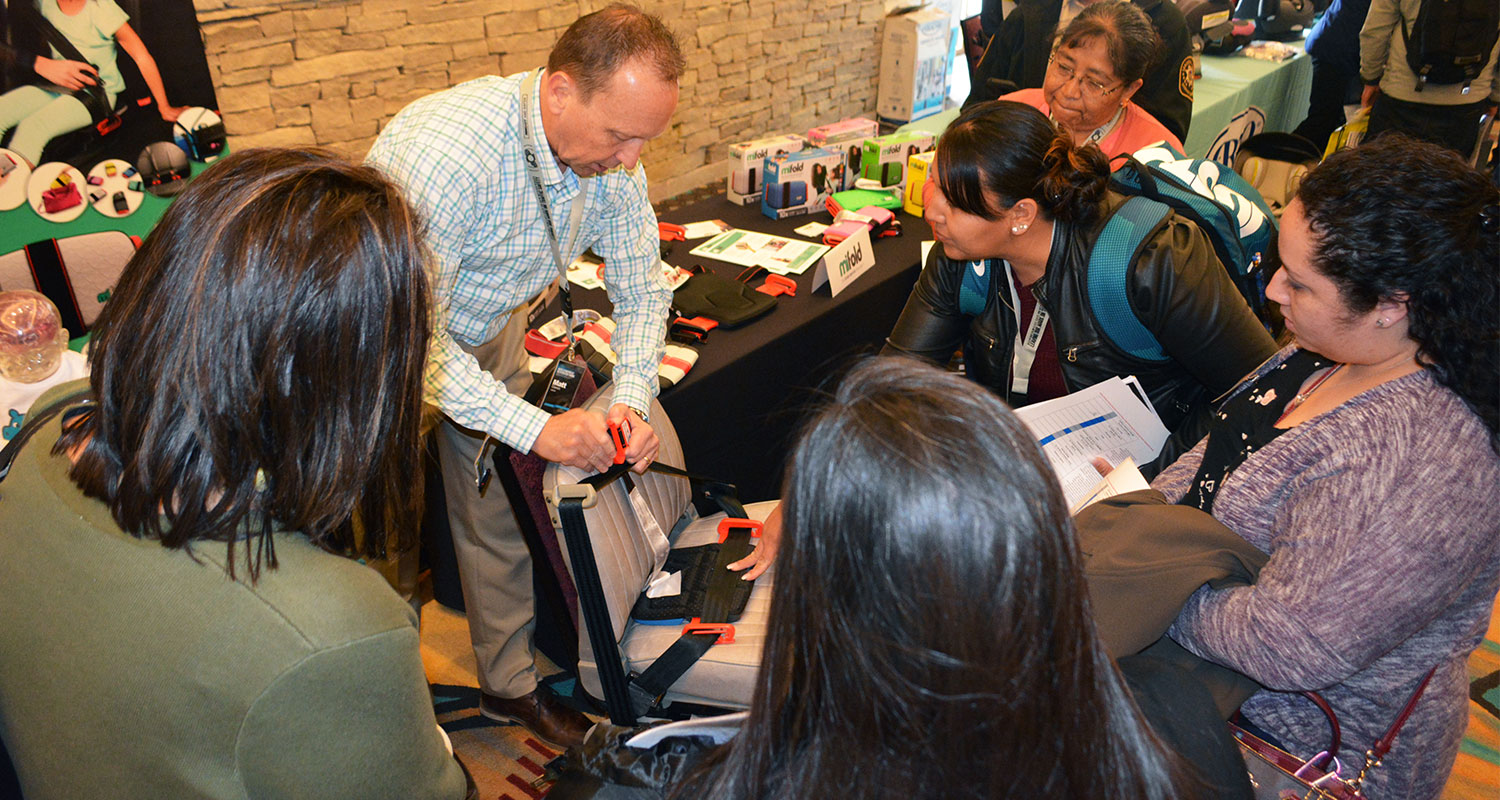 Buckle Up New Mexico Recertification Training
The annual Buckle Up New Mexico (BUNM) Recertification Training is sponsored by the NMDOT TSD and Safer New Mexico Now.
This training provides currently-certified CPS Technicians with the latest research, best practice guidelines, new product information and advances in the field of child passenger safety.  BUNM provides a convenient way for technicians to receive the required Continuing Education Units needed to maintain their certification, and is a wonderful opportunity to network and learn from other technicians.
Administrative Office
9400 Holly Avenue NE, Suite 201
Albuquerque, NM 87122
Injury Prevention Resource Center
3220 Richards Lane, Suite A
Santa Fe, NM 87505