Car Seat Inspection Events
Did you know 3 out of 4 car seats are used incorrectly? Could yours be one of them?
Car Seat Inspection Events offer parents and caregivers personal instruction from nationally certified Child Passenger Safety Technicians on the proper selection, installation and use of your car seat.  There are two types of events – Car Seat Fitting Stations and Car Seat Inspection Clinics.
Car Seat Fitting Stations
Car Seat Fitting Stations offer appointments during regular hours of operation at a permanent location. Fitting Stations are currently operating in Alamogordo, Albuquerque (three locations), Carlsbad, Deming, Farmington, Las Cruces, Rio Rancho, and Santa Fe (two locations). To visit a fitting station, you must make an appointment.  Please call 800-231-6145 or 505-856-6143 to make an appointment.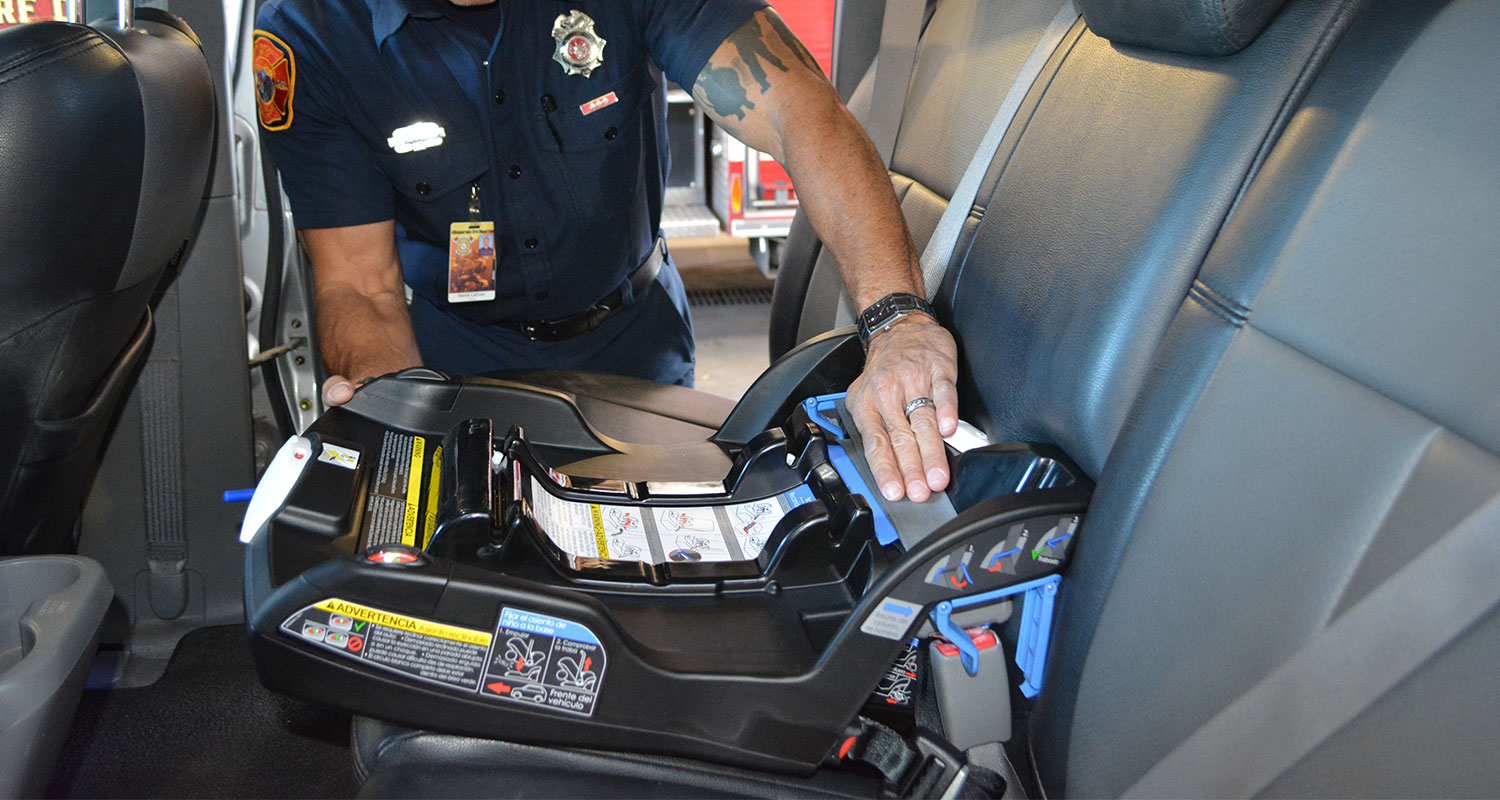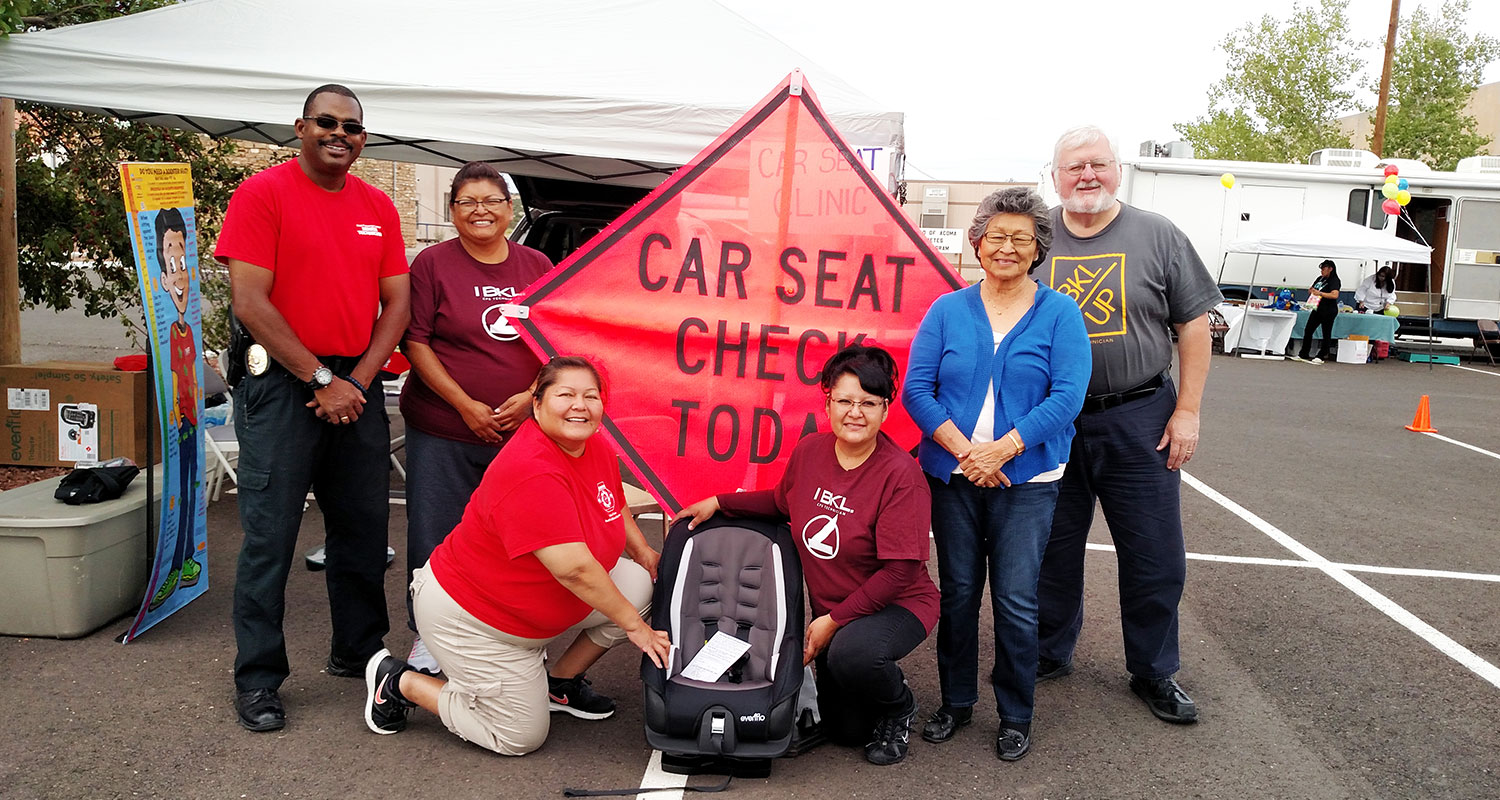 Car Seat Inspection Clinics
Clinics offer parents and caregivers the same service as Car Seat Fitting Stations, but clinics are "first come, first served" events and do not require an appointment. Clinic dates and locations can be found on our calendar.
Car Seat Inspection Event FAQs
How Long Does a Car Seat Inspection Take?
A car seat inspection takes approximately 30 minutes per seat. So if you're having more than one seat inspected, be sure to plan for ample time.
What Should I Bring?
Please bring the car seat, the vehicle it will be used in most frequently, and your child (if possible). Inspection events are kid friendly and having your child there can ensure our technicians will be able to ensure you are using the best seat for your child, and you can practice buckling them in.  
What Happens If My Seat is Unsafe?
Sometimes, our technicians will find that the seat you are currently using is unsafe.  This can be due to several factors, but the most common are because the child has simply outgrown the manufacturer stated height or weight limits of the seat, the seat has a safety recall, or the car seat is expired. If the technicians find your seat is unsafe, they will issue you a replacement seat for a low fee.
Did You Say My Car Seat Expires?
Yes. Although most people are unaware of this, car seats do expire. Generally a car seat expires six years after the date of manufacture. From technology and design updates, to advances in safety features, to simple wear and tear, there are plenty of reasons to check your car seats expiration date. Most car seats have the manufacture and expiration date stamped on the manufacturer label, which may be located on the side or the bottom of the car seat. Our trained technicians will show you where to find this and ensure your seat is still safe. 
What is the Car Seat Replacement Fee?
If you need a replacement seat, we typically ask for a $25 fee for each seat being replaced. All fees collected are put directly back into the program to assist other families. To receive a replacement seat, your child must be present (one seat will be issued per child).
Can My Organization Host a Car Seat Inspection Event in My Community?
Yes. If you or your organization are interested in hosting a Car Seat Inspection Event in your community, please fill out our Event Request Form and we will contact you.
Administrative Office
9400 Holly Avenue NE, Suite 201
Albuquerque, NM 87122
Injury Prevention Resource Center
3220 Richards Lane, Suite A
Santa Fe, NM 87505